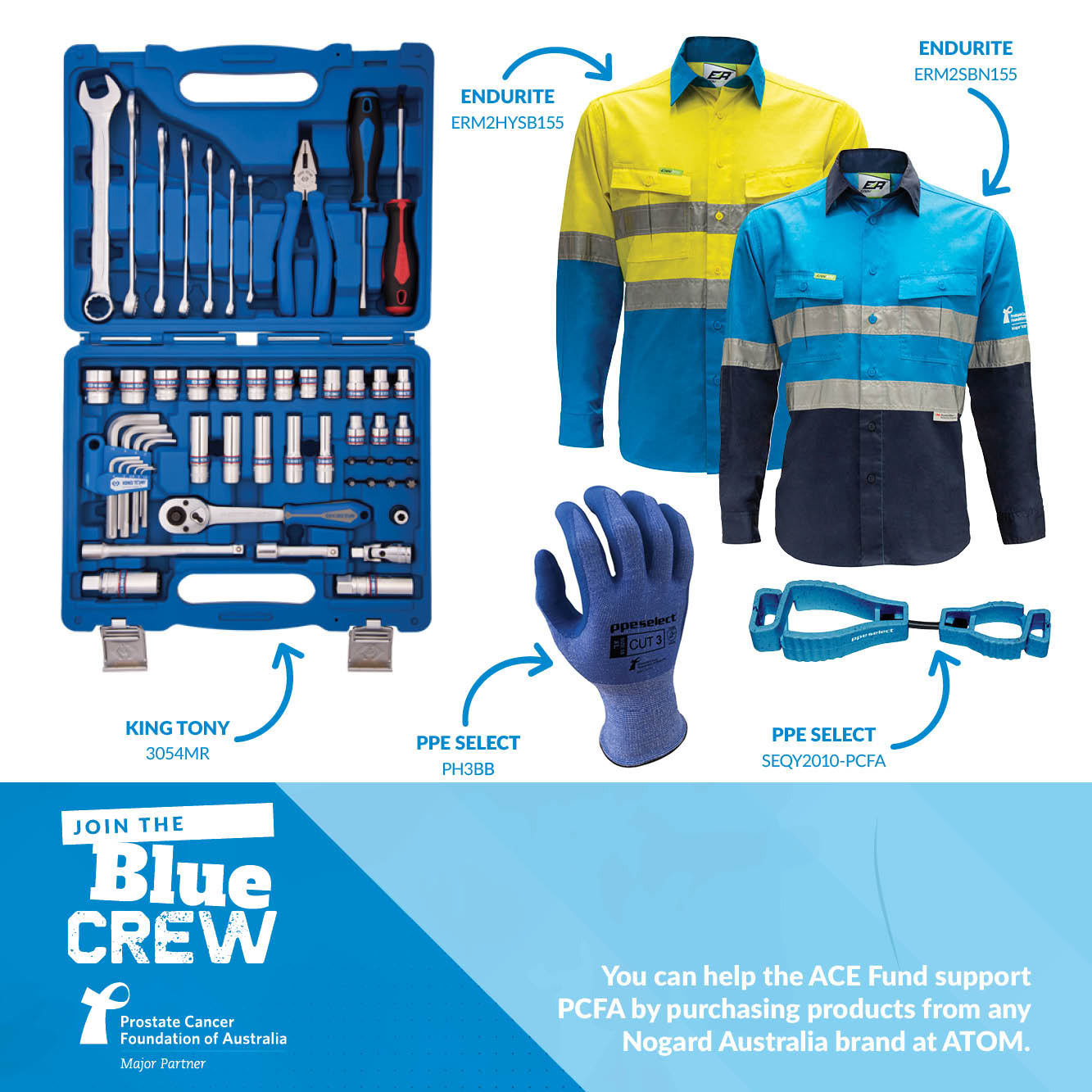 ATOM Community Engagement Fund (ACE Fund)
The ACE Fund has named PCFA as a primary beneficiary. As a beneficiary, a percentage of proceeds generated by the sale of Nogard brands at ATOM stores will be donated to PCFA. Nogard has also created custom blue work gear available for purchase. Get involved and support the 'Blue Crew':
www.nogard.com.au/pcfa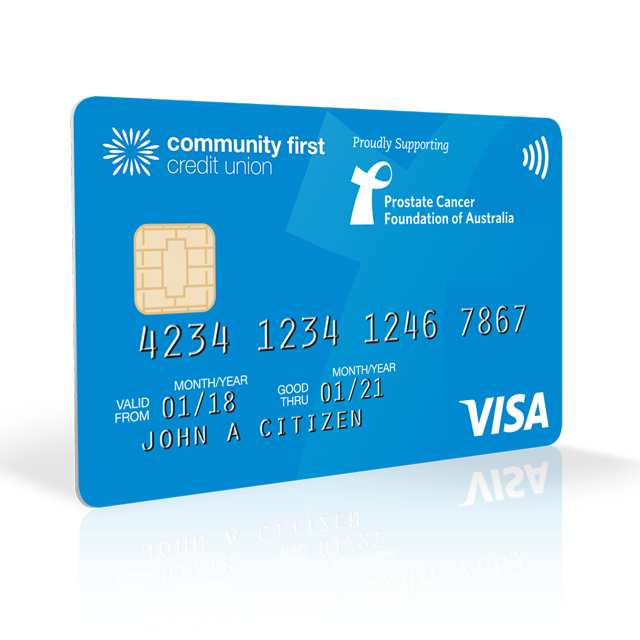 Low Rate Blue Visa
The Low Rate Blue Visa helps raise money for the PCFA to help reduce the impact of prostate cancer on Australian men, their partners and families.It does this by donating half of the $40 annual fee to the PCFA every year the card is held. It has the same low rate of 8.99%p.a.* on purchases, balance transfers and cash advances. Find out more and apply here.
Credit eligibility criteria, terms and conditions, fees and charges apply.
*Rate is current as at 2/03/20 and subject to change.
https://www.communityfirst.com.au/personal/credit-cards/low-rate/blue-visa