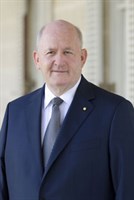 As Patron of the Prostate Cancer Foundation of Australia I am well aware of the health risks posed by prostate cancer.
Every year almost 20,000 Australian men are diagnosed with this disease and sadly 3,300 men die of it. This makes prostate cancer the second most common cause of male cancer deaths in Australia and the fourth most common cause of male deaths overall.
Prostate cancer can affect any man, changing their lives and touching the lives of their families.
The purpose of these guidelines is to provide clear, consistent, evidence-based guidance on PSA testing and the early management of test-detected prostate cancer.
I welcome the development of these guidelines and the contribution they will make to the health and well-being of men around the nation.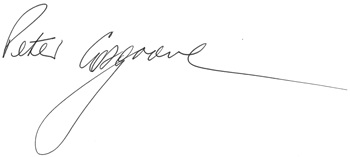 His Excellency General the Honourable Sir Peter Cosgrove AK MC (Retd),
Governor-General of the Commonwealth of Australia