The Research Advisory Committee comprises a group of outstanding individuals with significant experience and expertise to oversee the Research Program. With PCFA's National Board input, oversight and approval, the Research Advisory Committee is responsible for:
Advising on the strategic direction for the program as a whole and reviewing this strategy annually. This includes identifying areas of prostate cancer research which are under-investigated (especially where there are insufficient applications) and developing strategies to correct that imbalance.
Acting as the over-arching governing body for PCFA's Research Strategy 2019-2022.
History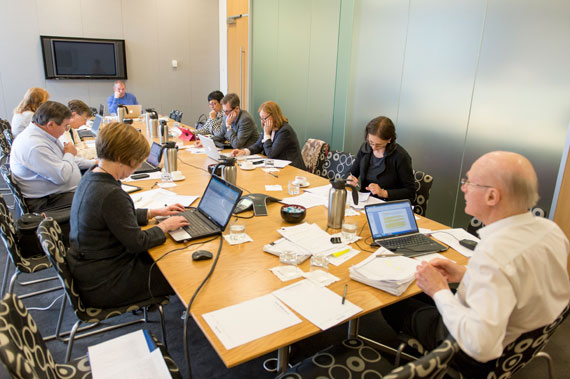 Since 1999, PCFA has been committed to providing a transparent, well-organised and academically rigorous avenue for the funding of worthwhile research projects focused on prostate cancer. Initially the Research Advisory Committee, then known as the Research Committee, was chaired by Professor Roger Reddell (1999 - 2003), followed by Professor Robert Baxter (2003-2006).
Due to the ongoing success of Movember, PCFA was able to establish its annual grant program in 2007 and appointed the first Research Advisory Committee Chairman, Professor John Mills. Professor Mills stepped down as Chair in October, 2013.
In 2015, the PCFA National Board appointed Professor Bruce Armstrong as the chair of RAC.
Current Members
Emeritus Professor Bruce Armstrong AM, Chair of RAC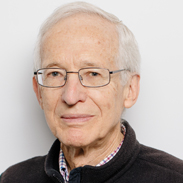 Emeritus Professor Bruce Armstrong AM is internationally recognised for his research into the causes and prevention of cancer, having published over 600 papers in scientific books and journals. His research has included work into trends in PSA testing in Australia and their effects on prostate cancer incidence and mortality, and the effects of diagnosis and treatment of prostate cancer on men's quality of life. He contributed extensively to the new Australian guidelines for PSA testing and early management of PSA detected prostate cancer developed by Prostate Cancer Foundation of Australia and Cancer Council Australia. Bruce is now retired from full-time employment but continues to contribute actively to research, research translation and aspects of health care as an Emeritus Professor at the University of Sydney and an Adjunct Professor at the University of WA. He has previously occupied the roles of Commissioner of Health for WA, Deputy Director of the International Agency for Research on Cancer, Director of the Australian Institute of Health and Welfare, Director of Research and Registers at Cancer Council NSW and Head of the University of Sydney School of Public Health. Bruce was made a Member of the Order of Australia and a Fellow of the Australian Academy of Science in 2000. He was the inaugural recipient of the NSW Premier's Outstanding Cancer Researcher of the Year Award in 2006. In 2015 he was listed by Thomson Reuters as among The World's Most Influential Scientific Minds.
Mr Alan Barlee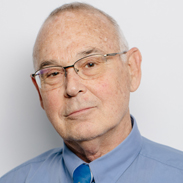 Mr Alan Barlee has been a Stage 4 prostate cancer survivor for over 15 years, following his diagnosis with intermediate-risk prostate cancer. His treatments have included radical prostatectomy, first generation androgen deprivation therapy and early access pre-chemo abiraterone - the latter reducing his cancer to a state of dormancy progressively over the past five years.
Alan is a strong advocate for prostate cancer patient empowerment through expanded knowledge. He regularly mentors other patients and survivors, helping them to frame relevant questions relating to treatment options and side effects to their respective medical specialists. Alan serves on the steering committees of the national Advanced Prostate Cancer Support Group and the Geelong Prostate Support Group. His advocacy has included representations with others on behalf of advanced prostate cancer patients to Government, the PBAC, drug manufacturers and to PCFA.
After qualifying in Applied Chemistry, Alan had an exciting 32-year career that included research, manufacturing, general management and fellowship of the Royal Australian Chemical Institute. Over the subsequent eight years he worked in the emerging solar energy industry, both in business and on the executive of the national industry association. He is a member of The Australian Greens and has served as a Victorian State Councillor, as well as serving as Treasurer on Geelong Sustainability Group's Executive Committee. Alan has continuing involvement in sport aviation, sailing and travel.
Professor Lisa Butler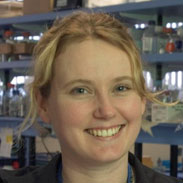 Professor Lisa Butler is an ARC Future Fellow at the University of Adelaide and heads the Prostate Cancer Research Group at the South Australian Health and Medical Research Institute. She holds a PhD. in cancer biology from the University of Adelaide with postdoctoral training in preclinical drug development at Memorial Sloan-Kettering Cancer Centre in New York. Lisa's research focuses on novel combinatorial approaches to target androgen signalling therapeutically in prostate cancer and biomarker discovery. She also has a strong interest in the development and utilisation of novel preclinical models of disease, including mouse models and human tumour explants.
Professor Daniel Galvão
Professor Daniel Galvão is Professor of Exercise Science and Director of the Exercise Medicine Research Institute, Edith Cowan University, Perth, Western Australia, and a Cancer Council Western Australia Research Fellow. He holds an MSc in Clinical Exercise Science from the University of Queensland and a PhD in Exercise Science from Edith Cowan University. Professor Galvão's research program focuses on applications of exercise as medicine for the prevention and management of cancer treatment side effects and survival and has received funding from NHMRC, Cancer Australia and the Prostate Cancer Foundation of Australia. His research has been published in the Journal of Clinical Oncology, European Urology and Nature Reviews Urology and he has co-authored the Exercise and Sports Science Australia position stand in exercise and cancer (2009) and the American College of Sports Medicine's exercise guidelines for cancer survivors (2010).
Dr Kate Mahon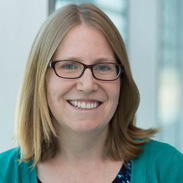 Dr Kate Mahon is a clinician scientist with a special interest in metastatic prostate cancer. Kate is a Medical Oncologist at Chris O'Brien Lifehouse and is heavily involved in prostate cancer clinical trials. She holds a PhD in mechanisms of chemotherapy resistance in advanced prostate cancer from the University of Sydney and is a post-doctoral prostate cancer research fellow at the Garvan Institute for Medical Research. Her ongoing research is primarily focused on implementing effective biomarkers into clinical practice in advanced prostate cancer. Kate's expertise in biomarker development and prostate cancer biology coupled with her clinical work affords knowledge vital to developing clinically relevant research questions whilst allowing opportunities to translate laboratory findings back to the bedside.
Professor Declan Murphy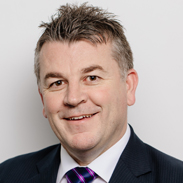 Professor Declan Murphy is Consultant Urologist and Director of Genitourinary (GU) Oncology at Peter MacCallum Cancer Centre, Melbourne, and Honorary Clinical Associate Professor at the University of Melbourne. He is an internationally-recognised key opinion leader in GU Oncology, prostate cancer in particular. Declan has published hundreds of papers and been Chief Investigator on grants worth many millions of dollars. He holds senior editorial positions at the British Journal of Urology International, European Urology, Nature Reviews Urology, and Prostate Cancer & Prostatic Diseases, and is on the board of reviewers for many other journals.
Dr Alan 'Ben' Smith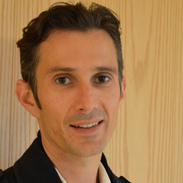 Dr Ben Smith is the Translational Research Fellow at the Centre for Oncology Education and Research Translation (CONCERT), Ingham Institute for Applied Medical Research and UNSW. Ben's research aims to increase the accessibility, equity and sustainability of psychosocial cancer care. His interests include cancer treatment decision-making, clinical trial participation, cancer in culturally and linguistically diverse (CALD) communities, eHealth, and fear of cancer recurrence. He is the Chief Investigator on the PREPaRE study, which is investigating the information and decision-making needs of men deciding between robotic prostatectomy and radiotherapy for localised prostate cancer. He is also leading the development and piloting of a Question Prompt List (QPL) to aid informed treatment decision making in men diagnosed with localised prostate cancer, funded by the ANZUP Below the Belt Research Fund.
Professor Scott Williams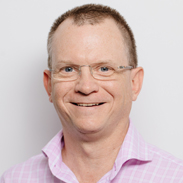 Professor Scott Williams is a radiation oncologist at the Peter MacCallum Cancer Centre, Melbourne, Australia, and is Associate Professor at the University of Melbourne. He has worked exclusively in uro-oncology his entire career, with a constant focus on prostate cancer research. His research projects include radiation biology, functional imaging, statistical modelling, supportive care and psycho-oncology, and several basic science projects related to the molecular biology and immunology of radiation therapy. Scott is the chair of the prostate cancer subcommittee of the Australian and New Zealand Urogenital and Prostate Cancer Trials Group (ANZUP), which is Australia's only multidisciplinary collaborative trials group for urological cancers. He is involved in managing multiple research projects, including being Principal Investigator for the ANZUP ENZARAD trial - a global phase III trial of radiation and hormone therapy in high risk prostate cancer. Scott is a member of several national advisory bodies that have a focus on urogenital malignancies including PCFA, as well as being a long-term member of his institutions' ethics committee. He serves as a reviewer for many international journals and grant funding bodies, as well as the scientific committee of the Cancer Council of Victoria.
Professor David Waugh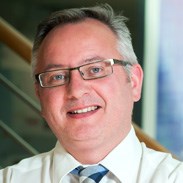 Professor David Waugh is Head of School, Biomedical Sciences, Queensland University of Technology, and Professor of Molecular Oncology and Therapeutics. David's primary research interest lies in understanding the importance of inflammatory signals and how they contribute to the initiation and progression of prostate cancers. His work has determined the importance of specific inflammatory chemokine proteins in underpinning the aggressive behaviour of a major population of prostate cancers. Current research is focusing on how inhibiting these signals may constitute new opportunities to improve outcomes for patients with advanced prostate cancer.
Past Members
Past members of the Research Advisory Committee:
Professor John Mills AO, Chair (2006 to 2013)
Professor Suzanne Chambers AO (2007 to 2015)
Professor Robert 'Frank' Gardiner AM (2008 to 2014, Interim Chair 2012 to 2014)
Professor Afaf Girgis (2012 to 2018)
Professor Howard Gurney (2007 to 2015)
Adjunct Associate Professor Mary Haines (2016-2019)
Associate Professor Susan Henshall (2007 to 2013)
Professor Lisa Horvath (2010 to 2015)
Mr Bruce Kynaston (Consumer Representative, 2010 to 2013)
Professor Peter Leedman (2011 to 2015)
Professor Robert Newton (2007 to 2011)
Professor Richard Pearson (2010 to 2015)
Dr Carmel Pezaro (2016 to 2018)
Dr Ian Roos OAM (Consumer Representative, 2013 to 2014)
Professor Emeritus Pamela J Russell AM (2013-2018)
Professor Mark Smyth (2016-2019)